For Jesus, the cross was the goal from the very beginning. The incarnation was necessary for our atonement. He was born to die so that we might live. And when He had accomplished the purposes for which he had come, He summed it all up with the word: "finished." "When he had received the drink, Jesus said, "It is finished." Then he bowed his head and released his spirit." (John 19:30 NLT)
The Greek word for finished is tetelestai. It was a common word in the original Greek and was used by various people in everyday life.
A servant might report to his or her master, "I have completed the work assigned to me" (see John 17:4).
When a priest examined an animal sacrifice and found it faultless, this word would apply. Jesus, of course, was the perfect Lamb of God, without spot or blemish.
When an artist completed a picture, or a writer a manuscript, he or she might say, "It is finished!"
Jesus may have used it after He finished a project that He and Joseph had been working on in the carpentry shop. He might have turned to Joseph and said, "Finished. Now let's go have lunch."
It is finished. Mission accomplished. It is done. It is made an end of.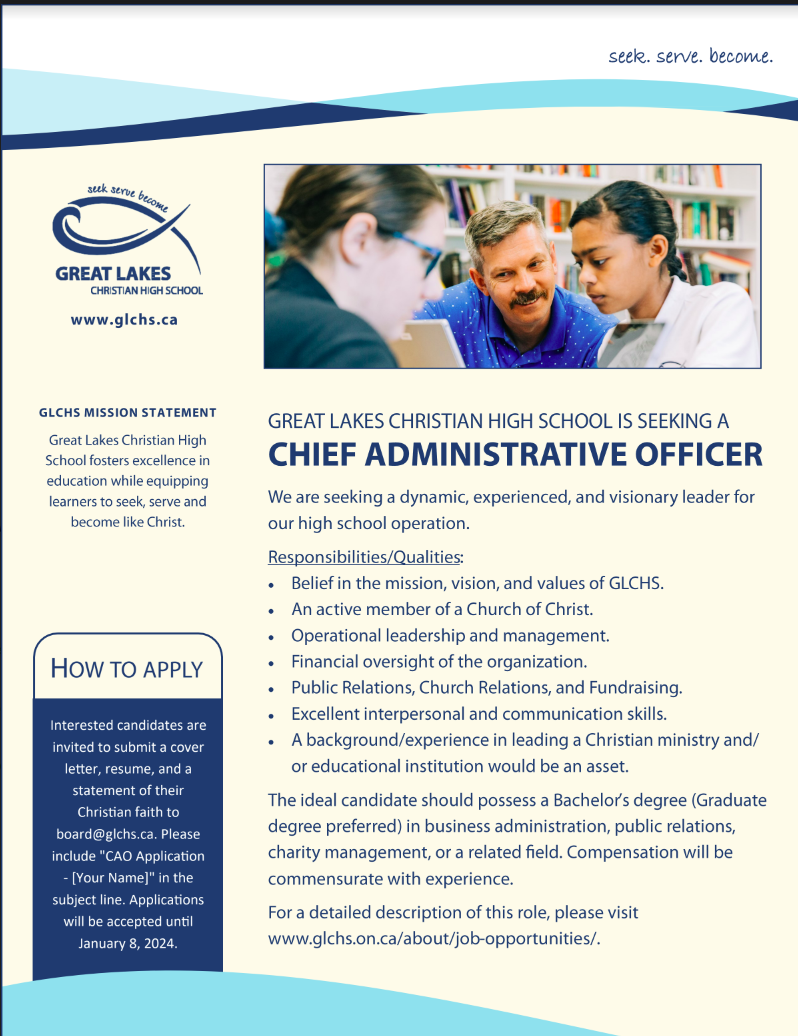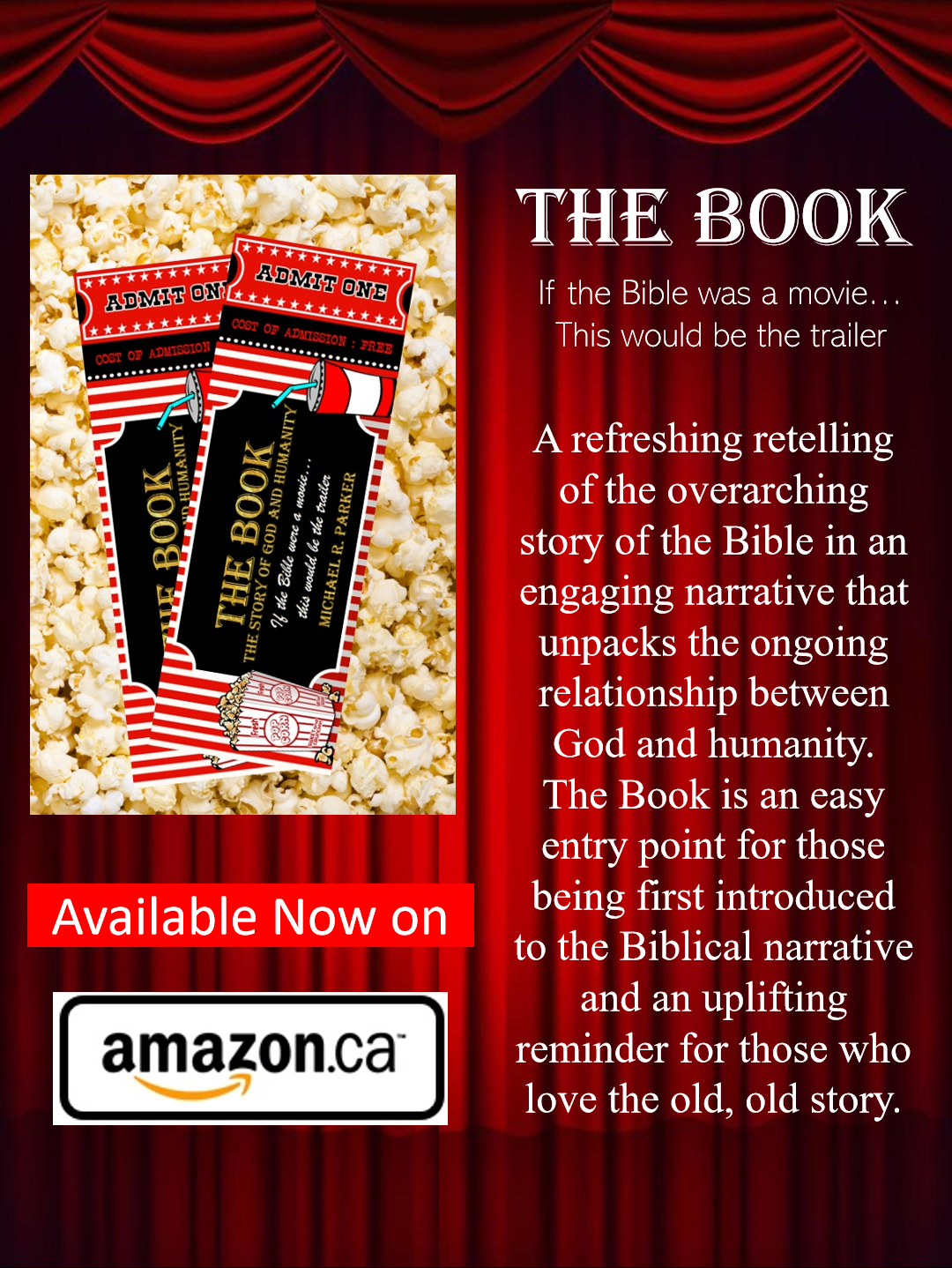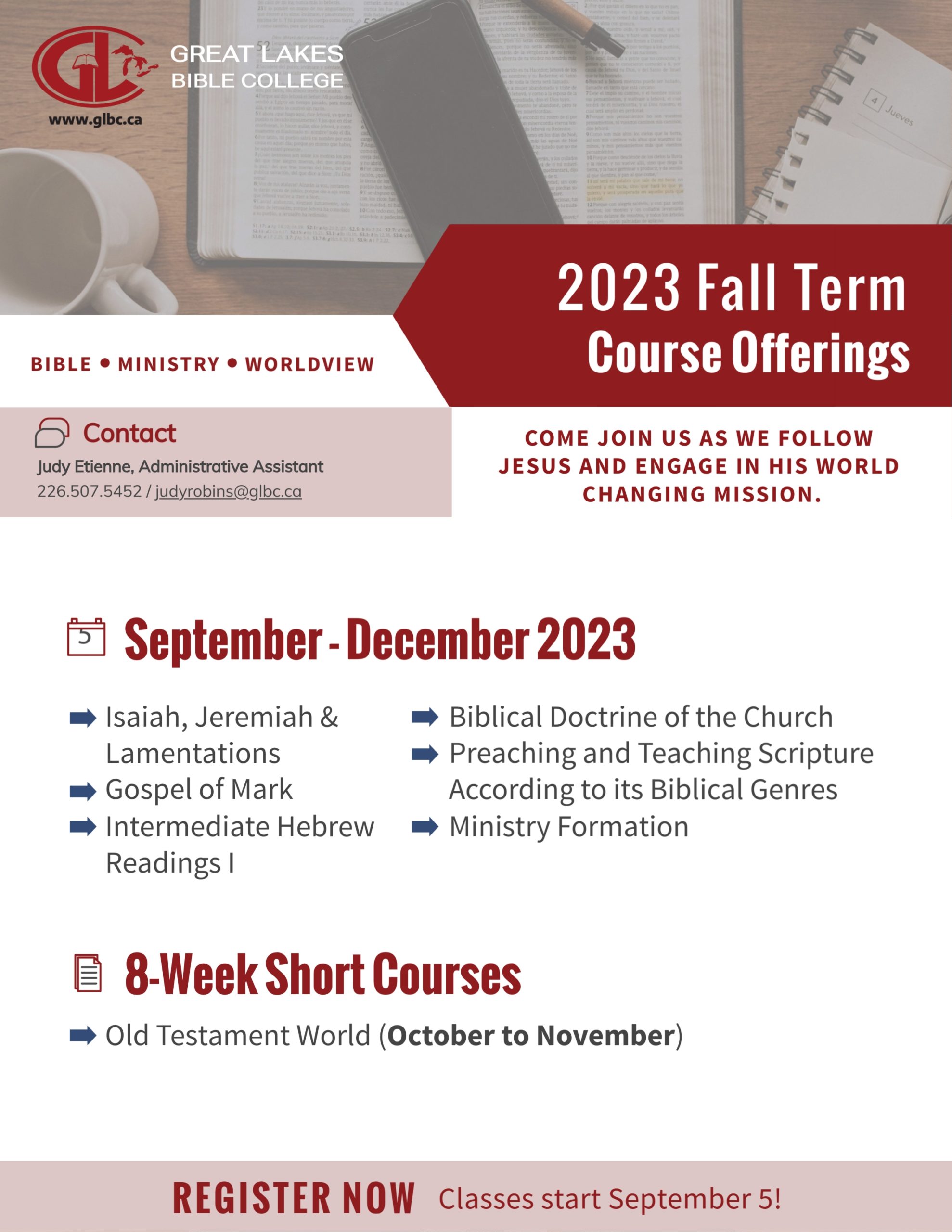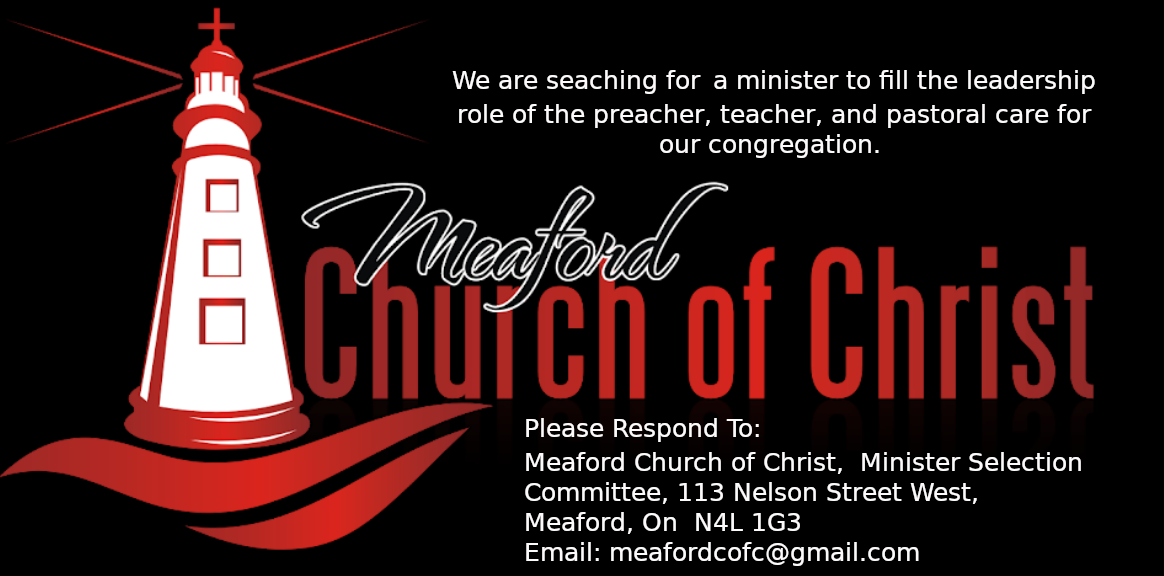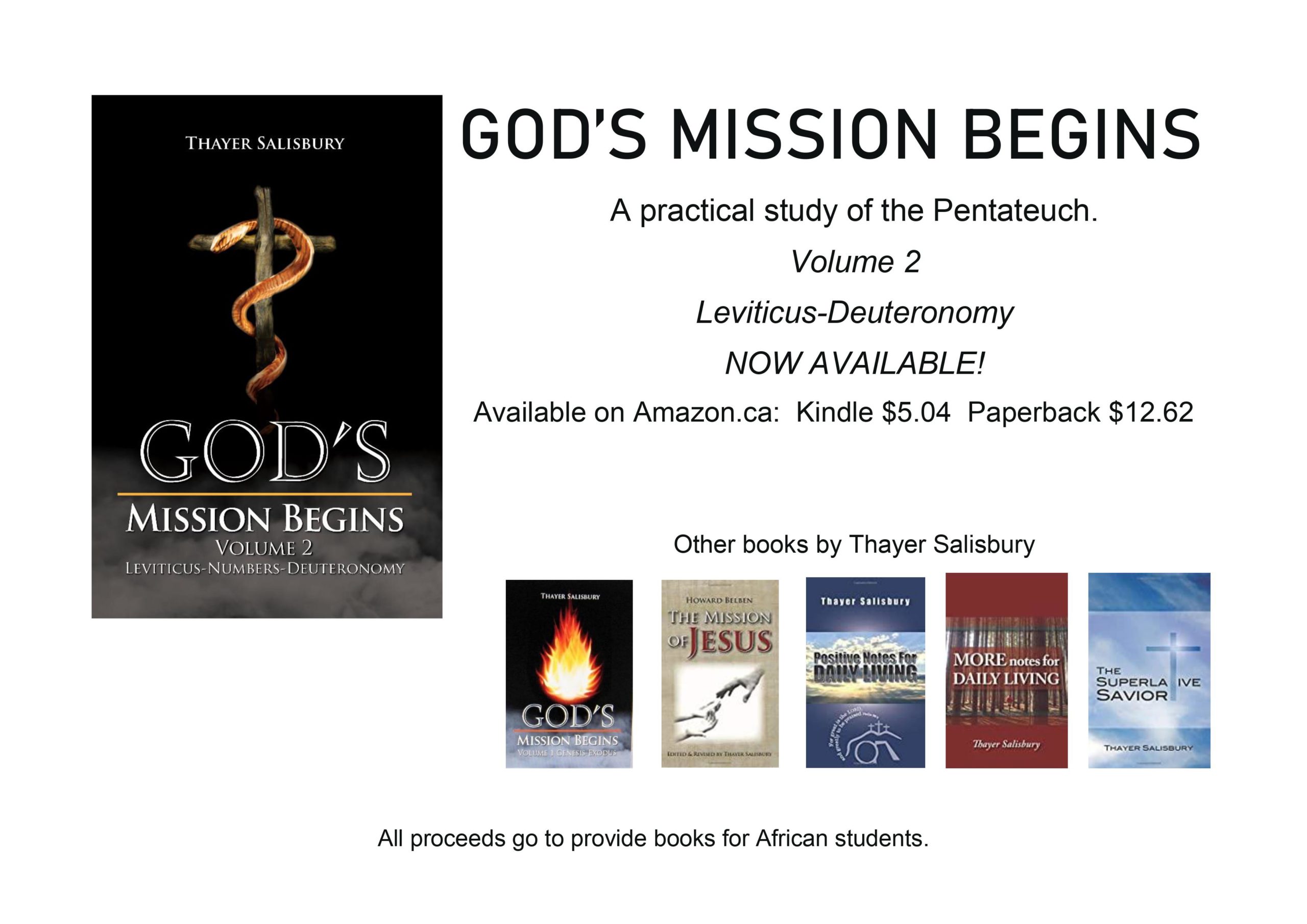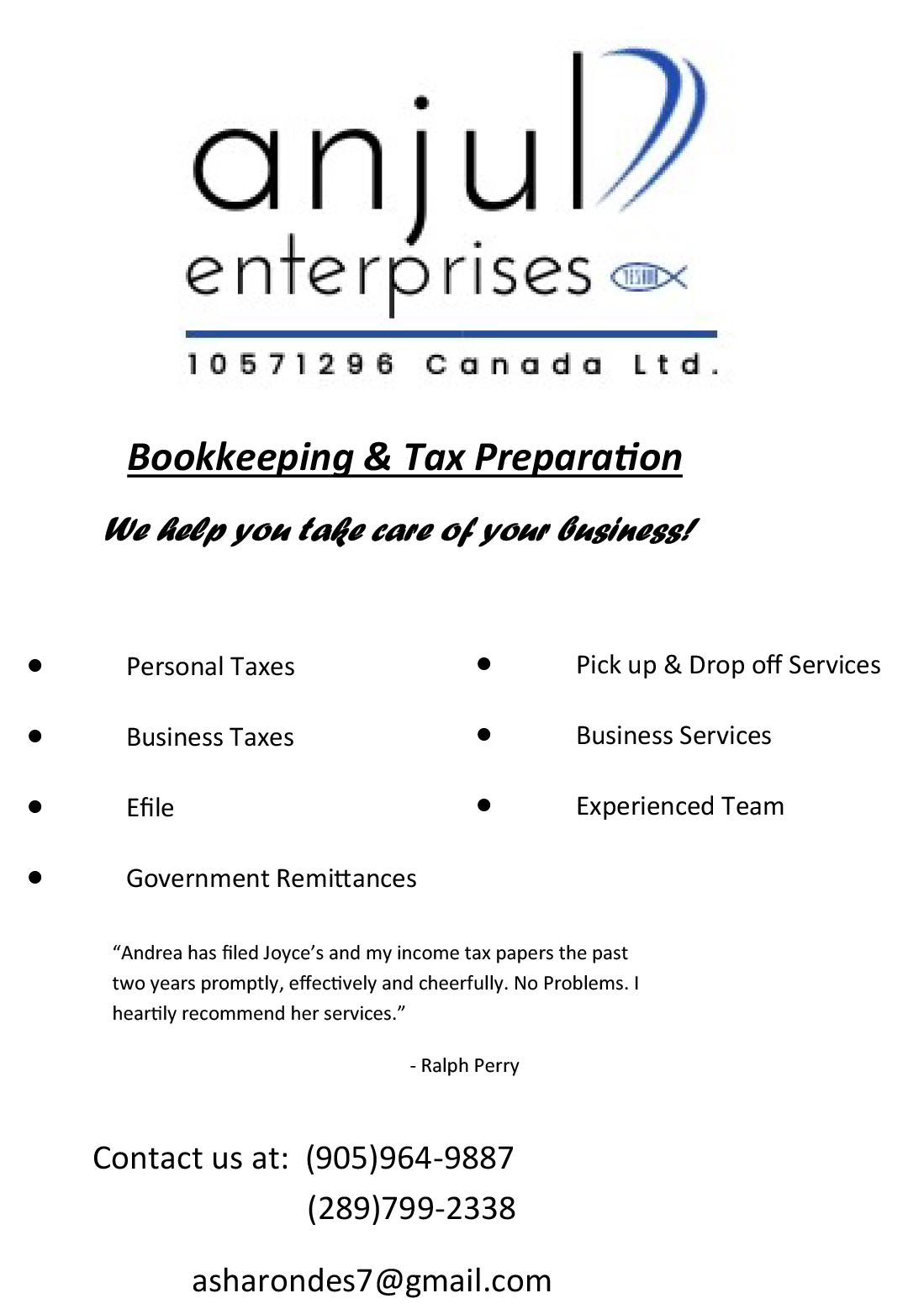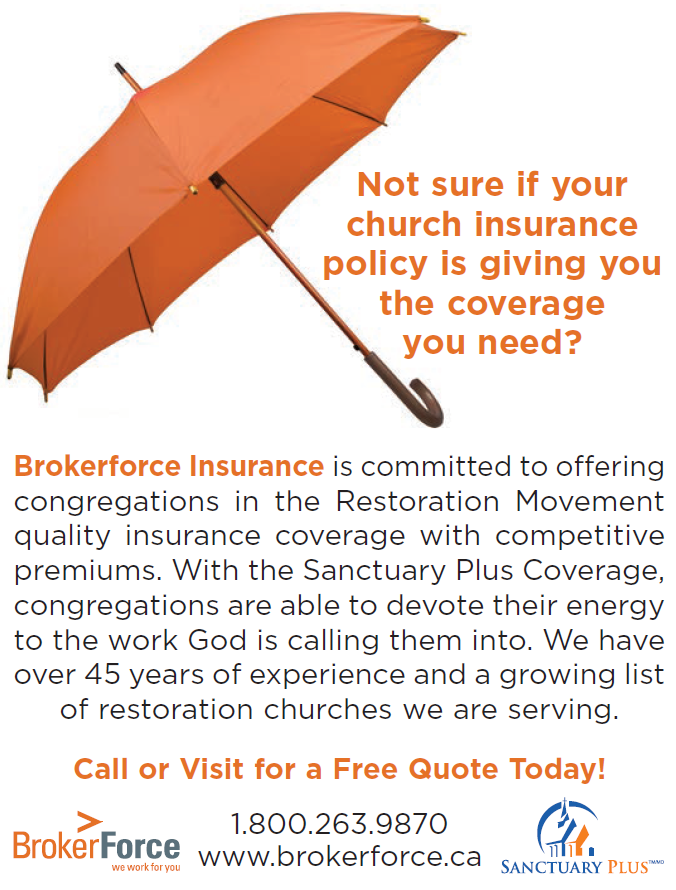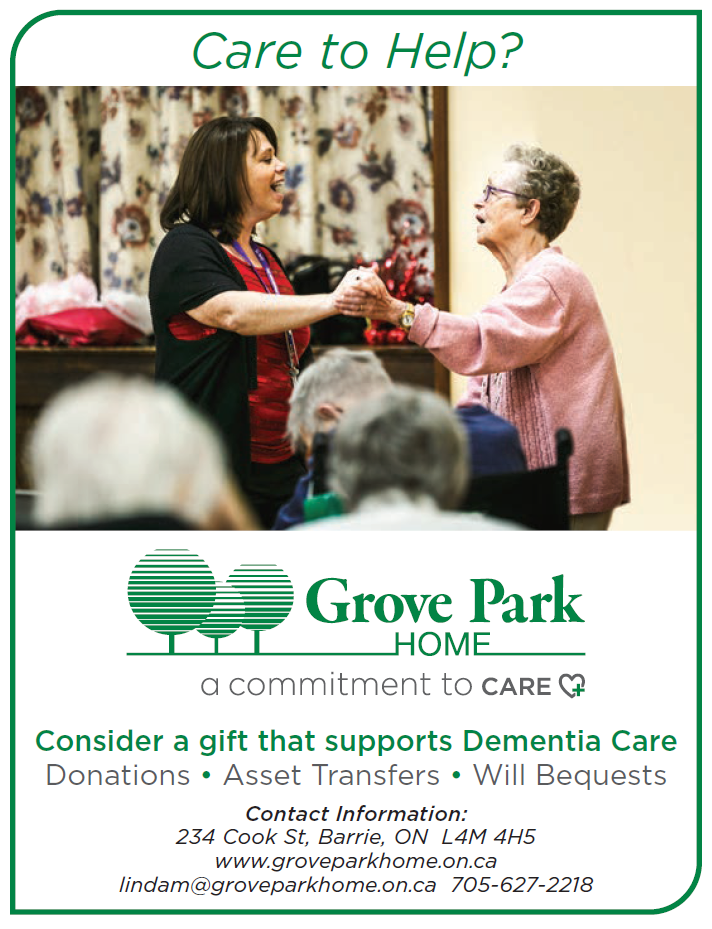 Great Lakes Bible College – Fall Class 2023
But what was it that Jesus had finished, that day on the cross?
While it was true that our Lord's sufferings were now finished, there was much more to it than that. Many of the Old Testament types and prophecies were now fulfilled and the once-for-all sacrifice for sin had been completed. The death of Jesus on the cross "put the final touches on the picture" that God had been painting and the story that He had been writing for hundreds of year. It completed God's plan for our salvation and launched the divine explanation which we are still examining today.
When a debt was retired or a cash sale completed, a receipt with the word "tetelestai" meant "Paid in full!" So it was when Jesus died on the cross. Having fully met the righteous demands of a holy law; He paid our debt in full. The sin that Old Testament sacrifices could only cover, was taken away .
When 'it was finished', the horrendous sufferings of Christ were finally over. Never again would He fall into the hands of wicked men. Never again would He bear the sins of the world. Never again would He, even for a moment, be forsaken by God the Father. God's one and only Son died once and for all…it really was finished.
It was finished, in order to break the grip that Satan had on humanity. It was finished in order to conquer death. And it was finished by a death on the cross, so that death could no longer separate us from God. "Only by dying could He break the power of the devil, who had the power of death." Hebrews 2:14
We have been set free from the power of sin in order to live a life free from sin. All of this and more, is what Jesus accomplished at the cross.
Some passages for reflection this week:
The Lamb of God shed His blood, to take away the sins of the world (John 1:29; Hebrews 9:24-28).
Jesus died of his own free will – dismissing His spirit (John 19:30; and 10:17-18).
He "gave himself" (Galatians 2:20).
He offered Himself as a ransom (Mark 10:45), as a sacrifice to God (Ephesians 5:2), and as a propitiation for sin (1 John 2:2).
We may never fully know all that the Father and the Son had accomplished when Jesus said, "It is finished!" Yet we know this, that his life ended just as He had planned for it to, so that ours could begin anew.
Port Colborne